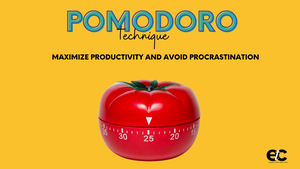 Have you heard of the Pomodoro Technique? Do you have trouble making the most of your time? Ever wished there was an easier way to manage your time and combat procrastination? If the answer is yes, this post is for you.Try the Pomodoro Technique – a fun and unique approach! The Pomodoro Technique gives you 25-minute stretches of focused work with five-minute breaks, so you won't feel overwhelmed by all that needs doing. Think short sprints rather than a long marathon, giving yourself longer breaks after four consecutive pomodori. Named after the Italian word for 'tomato' (pomodoro) – It is...
---
Every beginning of the year we sit down to reflect on what we can do better in our business. With all these open communication channels in which we are bombarded with content each day, you've probably heard many things about what to do and what not to do.  It's impossible to give a one size fits all solution to businesses… but pretty much 3 things you can do for your business this 2022 can be summarized in the following: Grow your E-mail list. Your email list is made of leads and prospects that are there for you and your business,...
---
• digital marketing • marketing
  Nowadays everyone is dancing on Instagram, Tiktok and doing silly things you don't enjoy. Lip syncinc is not your cup of tea  or speaking about what you ate for breakfast either. Don't feel like dancing on camera? Then don't! Don't want to show your face? Then don't! Don't want to post 17 stories, 5 reels , 4 carrousels, 3 posts and 2 lives? Then don't! Personal brand is what feels right to you. Not what others impose on what you should be doing. No one can be authentic if they are doing things they don't enjoy. It's like going...
---
• branding • love vs marketing • make them fall in love with your brand • marketing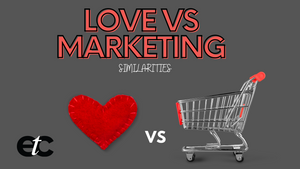 ♥️ Have you ever wondered what love and marketing have in common? ♥️ Well, wonder no more because they have much more in common than you thought. ♥️ Check these similarities and let me know what you think!   Not everyone will like you and that's OK You need to be trustworthy first. If you impressed them they will call back. If you ignore them they'll feel neglected. Unique personalities are irresistible.   Are your ready to make them fall in love with your brand? Contact Etc Marketing Services today and we'll help you making your brand hard to resist and make them...
---
• branding • content strategy • digital marketing • marketing • marketing planning
5 Reasons why you Need a Content Strategy for Social Media You're too busy making this week's content.  You're too distracted on next month's projects.  You always think It's too late to start with one.  You think you don't have the tech resources or knowledge to do it properly.  You struggle with not knowing what to post.   We all know how hard is it to keep up a content strategy that makes sense. Sometimes the lack of time, energy, or money makes us think that having one is  too challenging. Whether you decide on creating it yourself or hiring someone...